Exclusive Wraps
Exclusive Wraps was born out of a passion for all things automotive.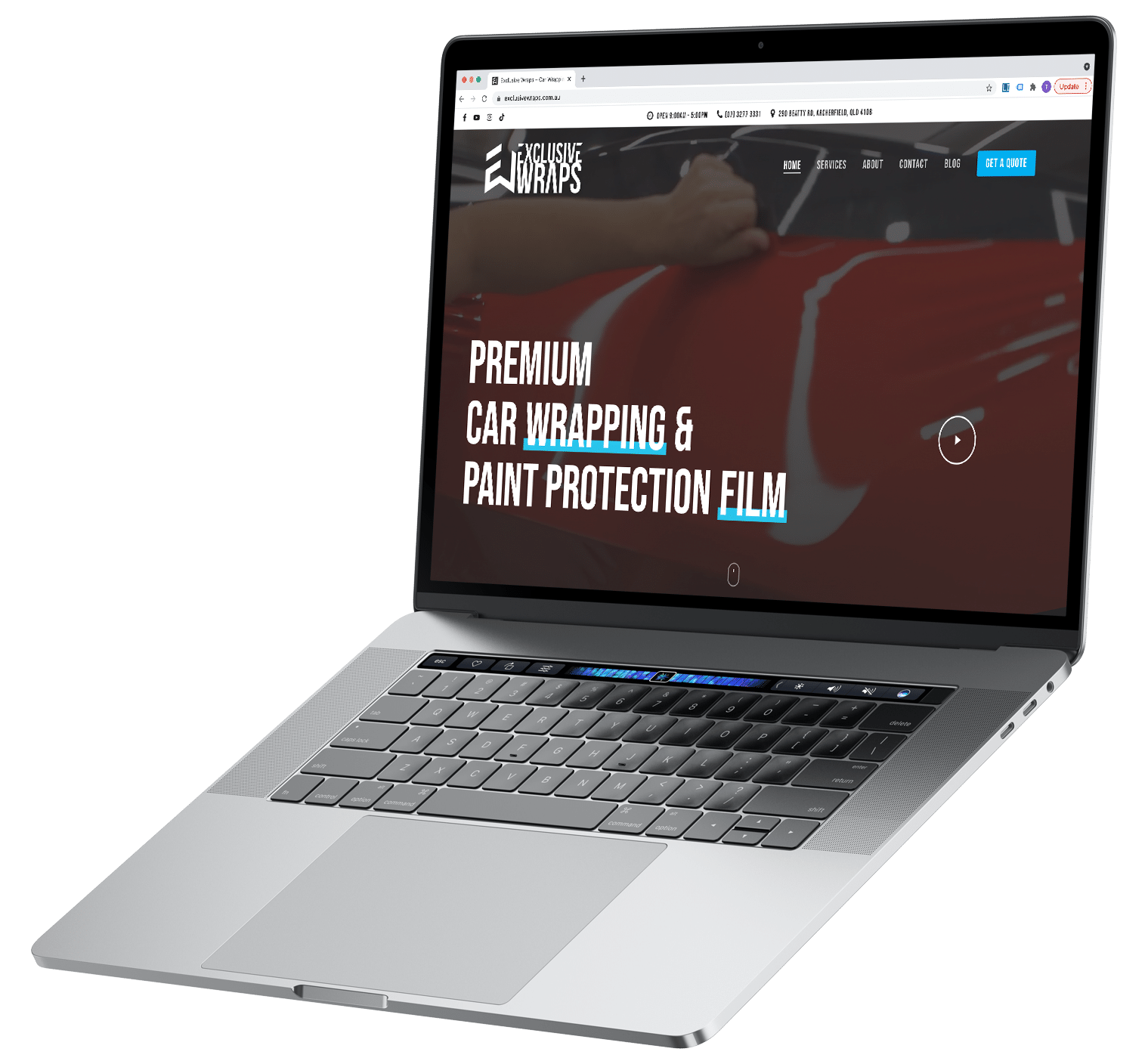 About The Project
The Client
Starting out with a background in vehicle wrapping and graphic design, its founders strived to deliver the highest quality of work and unparalleled customer service making getting your vehicle wrapped into not only a service but an overall experience.
The Solution
We reached out to Exclusive Wraps after noticing that despite their success in the automotive wrapping industry, they lacked a website!
The task was set, they wanted a website that would showcase their amazing products and services. Using their brand and great choice of colours we created a website that's one of our favourites (but maybe we're bias due to our love of cars). Since launch they've seen a huge increase in leads.
Services Deployed
Competitor Analysis
Website UX Planning
Website Design & Development
Feedback
"Sheldon and the team at Hopscotch digital have been a pleasure to deal with during the implementation of our new website. We started from scratch in the hopes of creating a professional new look for our business and I believe we have achieved just that. Adjustments were made swiftly and ongoing support and updates have been excellent. Big thanks to the Sheldon and the team from Exclusive Wraps!"
Steve
Founder, Exclusive Wraps
Website Design & Development
Occasionally a project comes along that gets us really excited. Exclusive Wraps was that project. We've always been huge car enthusiasts, so the opportunity to work with such a well known brand in South East Queensland was great. Their automotive photography and the cars they work with are superb, which made the website a dream to make and the end result something we're really proud of.
A website like Exclusive Wraps is going to be seen more on mobile than desktop. Which is exactly why we had to optimise it to be as perfect on mobile as it is on desktop. We understand the importance of UX and speed on mobile, so the website was optimised for last load times regardless of your connection.