About The Project
The Client
See Moreton offers explorative day trips to Moreton Island and the surrounding Moreton Bay on their state-of-the-art vessel. The cruise spoils guests with a Buffet Lunch and Guided Snorkel Tour, all on a luxury vessel allowing guests to easily Spot Dolphins & Dugongs as they cruise.
The Solution
See Moreton required an all-new name, brand and website prior to their 2019/2020 season, to be accompanied by a Google Adwords campaign to boost bookings.
Services Deployed
Branding
Website Design & Development
Strategy & Analytics
PPC Advertising
Feedback
Hopscotch Digital are a friendly team who provide a range of digital services to our five tourism brands on an ongoing basis. They have created functional websites for us within a short time frame and continue to maintain these sites. Since managing our Google Ads account, we have seen a notable increase in our online conversion rates.
Lauren Horner
See Moreton/The Tour Collective Brand Manager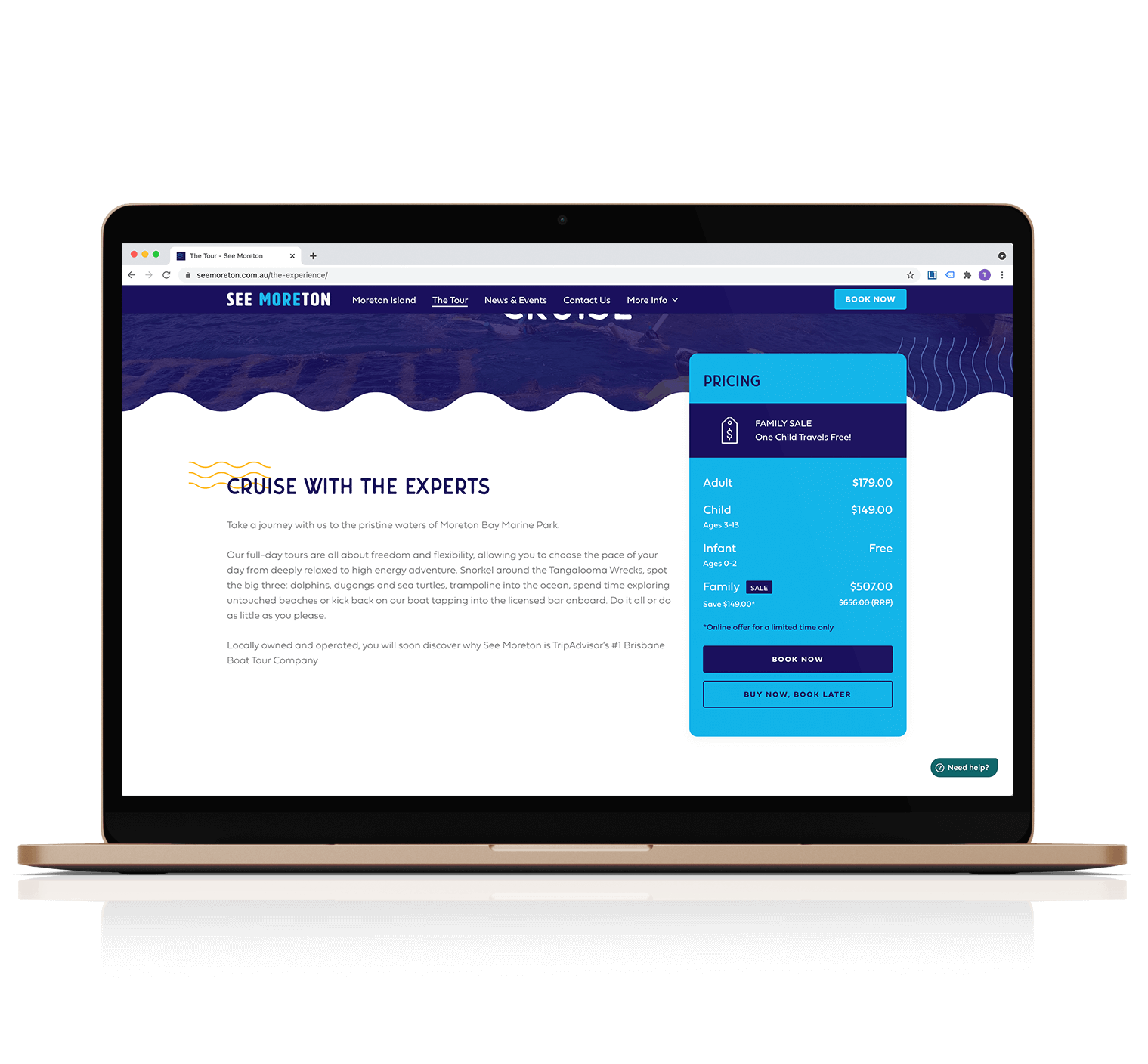 Website Design & Development
When creating a website for an experience, we believe the website itself should be an experience. That's why when making the See Moreton website we tried to recreate the sense of excitement that guests would experience on the tour.
See Moreton, previously known as Dolphins in Paradise, was in need of a fresh name and brand to coincide with their new vessel and modified product offering. The logo, colours, fonts and imagery were all specifically chosen to represent the experience and ultimately stop people in their tracks to think; 'I need to go there, I need to experience that'.