Sea World Cruises
Sea World Cruises offers whale watching and sight-seeing cruises based on the Gold Coast.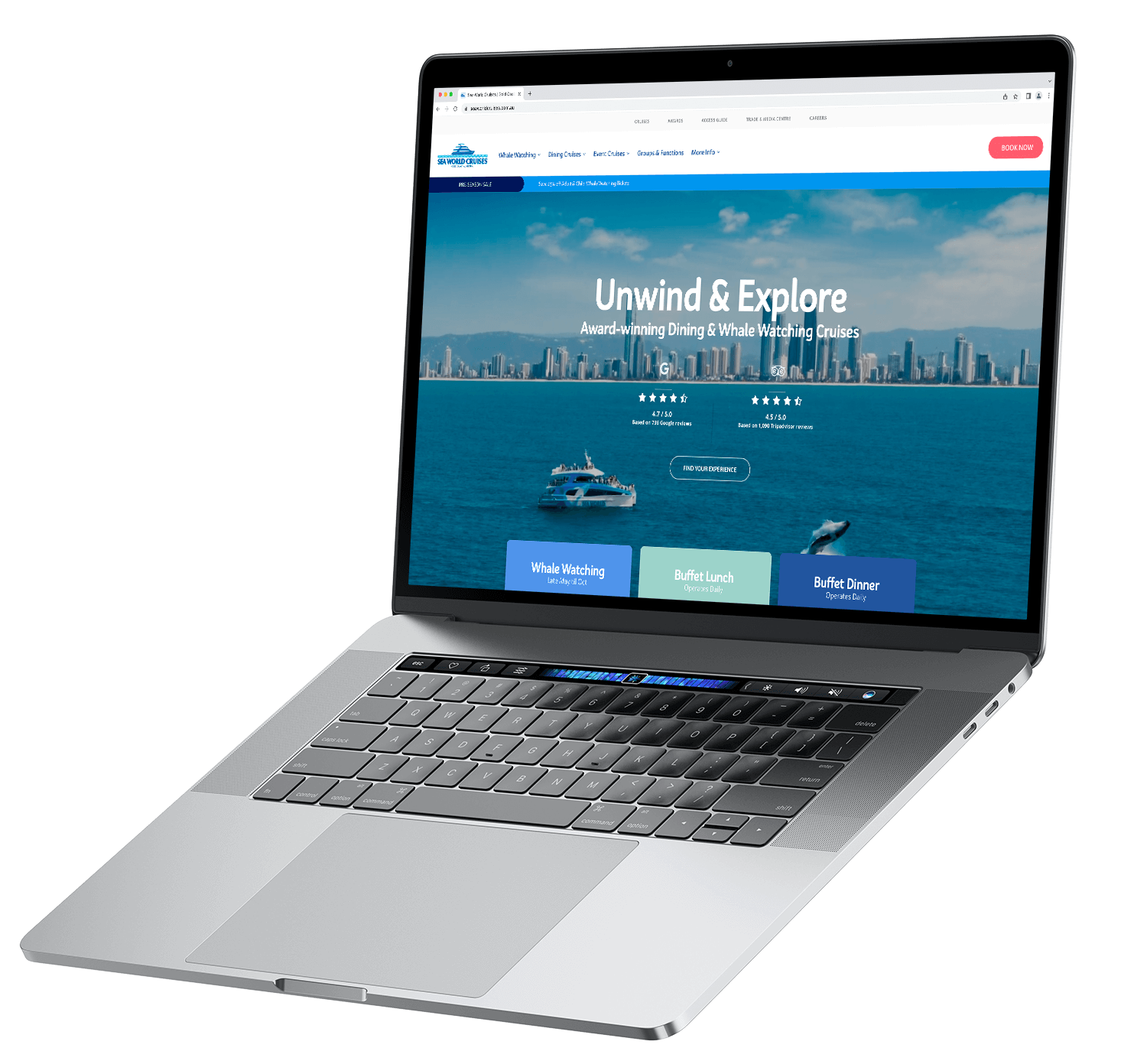 About The Project
The Client
As the Gold Coast's longest-running cruise company, Sea World Cruises prides itself delivering quality service, a modern vessel fleet and a genuine passion for what we do.
They offer morning, buffet lunch, afternoon and buffet dinner cruises year-round through the Gold Coast's canals and Broadwater and whale watching between the months of June and November.
The Solution
Sea World Cruises requires PPC advertising to boost bookings, as well as a dedicated team to create and proactively maintain their website. At Hopscotch Digital we interact daily with the Sea World Cruises team to ensure all advertising is up-to-date and high performing.
Services Deployed
Website Design & Development
Strategy & Analytics
PPC Advertising
Feedback
Hopscotch Digital are a friendly team who provide a range of digital services to our five tourism brands on an ongoing basis. They have created functional websites for us within a short time frame and continue to maintain these sites. Since managing our Google Ads account, we have seen a notable increase in our online conversion rates.
Lauren Horner
Sea World Cruises/Tour Collective Brand Manager
Website Design & Development
As an ecommerce website, it's important that clients could easily find the most suitable experience for them. The Sea World Cruises website transforms twice a year to cater for the ever popular Whale Watching season.